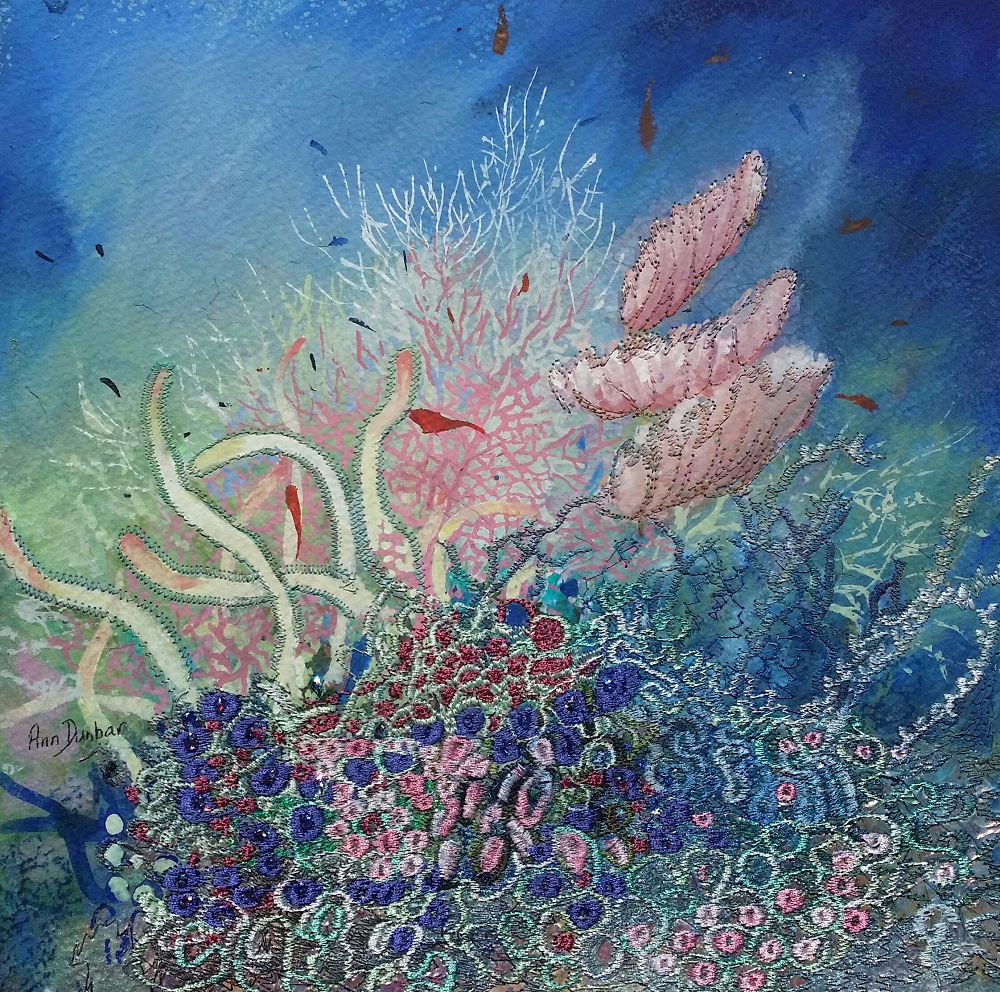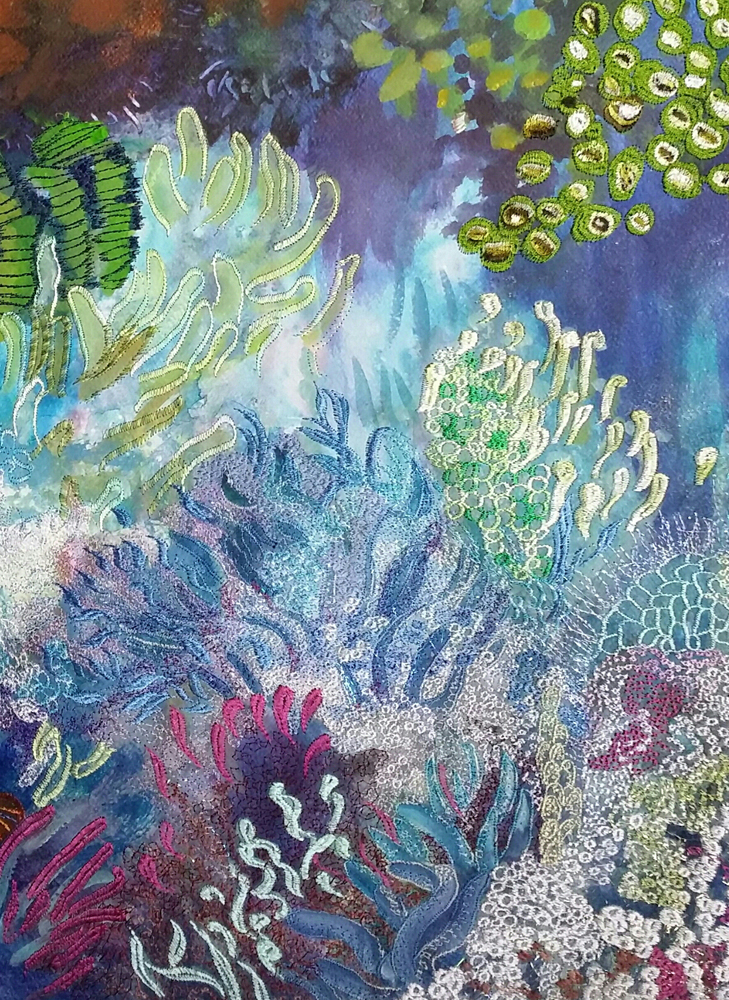 ---
"La broderie sur papier: c'est plus que la magie, on doit vraiment le voir pour réaliser que c'est possible et beau".
What you see here is a product of an amazing synthesis. On an ethereal atmospheric background, the foreground or subject is embroidered with a shimmering vibrancy and delicate depthness. The realism is striking without being too static or fixed. Ann's unique technique is the fruit of patient experimentation and research. The effect is almost "Japonism" in perfection and yet the overall view is closer to impressionism. The result is a marvel of beauty and presence. The artist's love of nature is evident. Let us be transported by the generosity of this work and by the refreshing joy of contemplation.
Quote by Gallerist and art critic, Bruno Siméon. 2013
Please feel welcome to join my mailing list with your email by clicking contact button.

To keep in touch you can also like my artist page in facebook:
www.facebook.com/Ann-Dunbar-Mixed-Media-857912400972657/

Les fils de soie et la peinture tout en douceur s'entremêlent invitant ainsi la lumière à orchestrer une danse de couleurs que les mains de l'artiste distribuent avec subtilité captivant alors nos pupilles et nous invitant à entrer dans ce bal enchanteur.
Nina