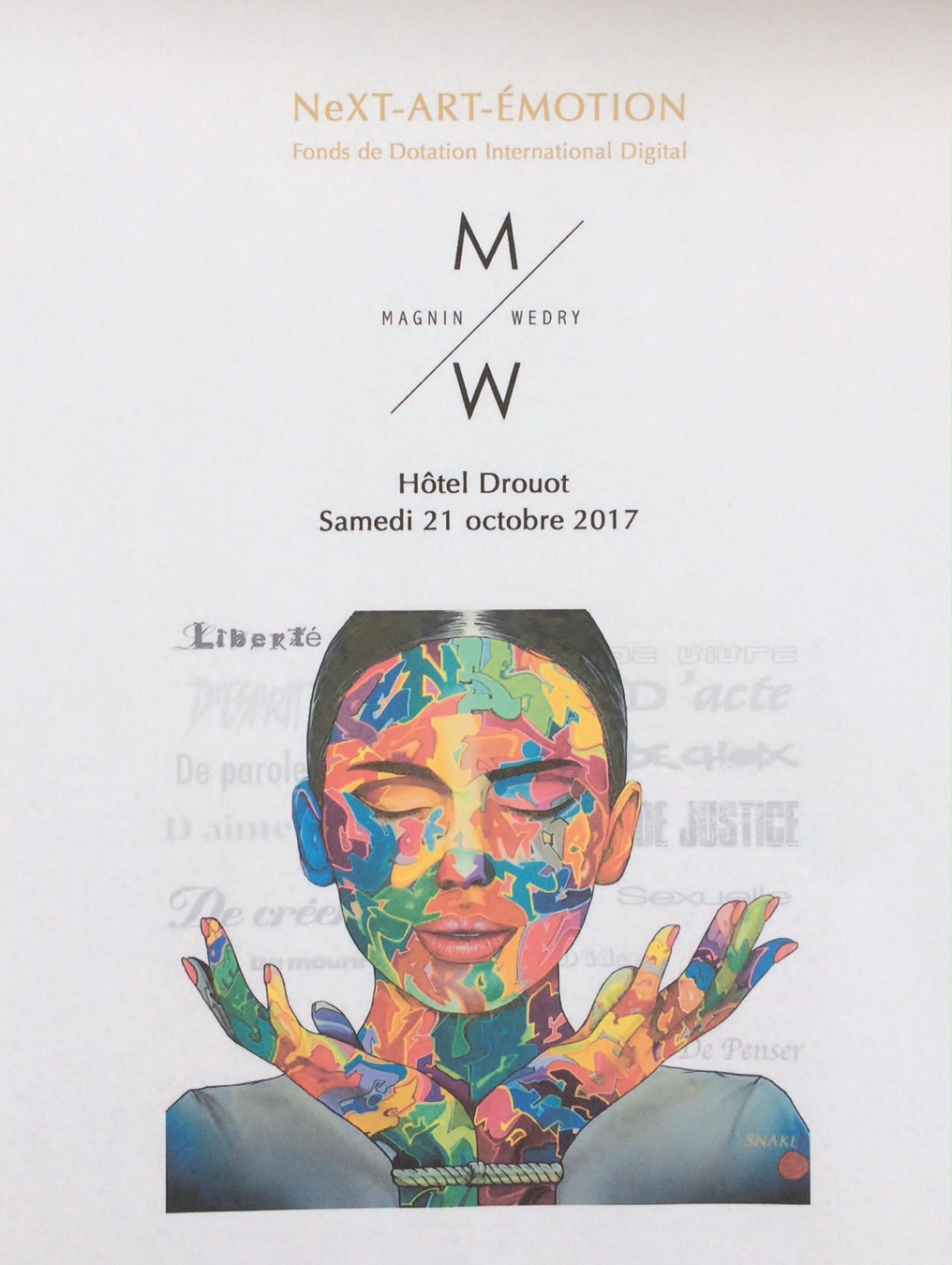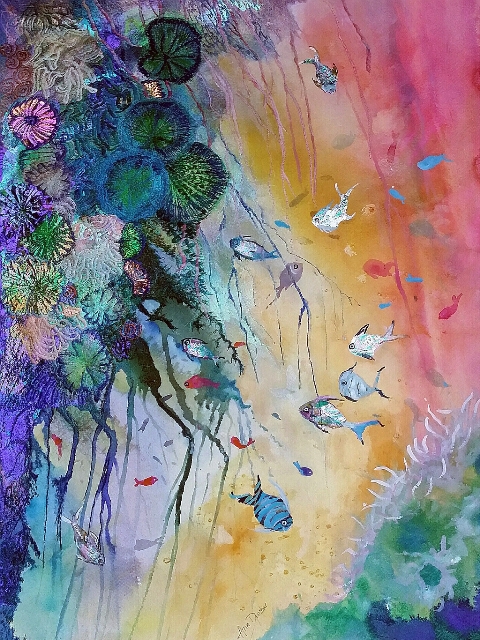 Ann's masterpiece "Hiding Place " 76x56cm ,Lot no 174 is on show and will be under the hammer on saturday 21st October at 14h00. Come and see,admire during the expo at Hotel Drouot on 19th,20th,(11h-18h) 21st October.(11h-12h) Enrich the sense of beauty in your life by investing in Ann's work at this prestigious event. You will not only own a beautiful, unique, and original creation, you will also inscribe Ann Dunbar as an international quoted artist on ARTPRICE and enter her work into MoLA museum (Museum of Living Arts) for a digital reference with EPSON.
For your "Order of achat": www.mw-encheres.com
Telephone during the sale 01 48 00 20 10
---
Look closely and you will find thousands of stitches which embellish my work with rich detail and extra- ordinary textures that dance in the light with movement. Embroidery in silk, cotton and metallic threads, angelica fibres, transfer foils and other mixed media combined in harmony with painting on paper. Unique and original artwork inspired by far away places of natural beauty .
---
To keep in touch you can also like my artist page on facebook page: www.facebook.com/Ann-Dunbar-Mixed-Media-857912400972657/
Ann is represented by Shoalhaven Gallery: NEW ADDRESS
6/5 Snapper Road, Huskinsson Industrial; NSW, 2540
shoalhaven@gmail.com
www.shoalhavenfineartandframing.com
---