WELCOME TO MY SITE BIENVENUE
The embroidery on my paintings is to visually excite and stimulate your senses, it is an element of compelling emotion!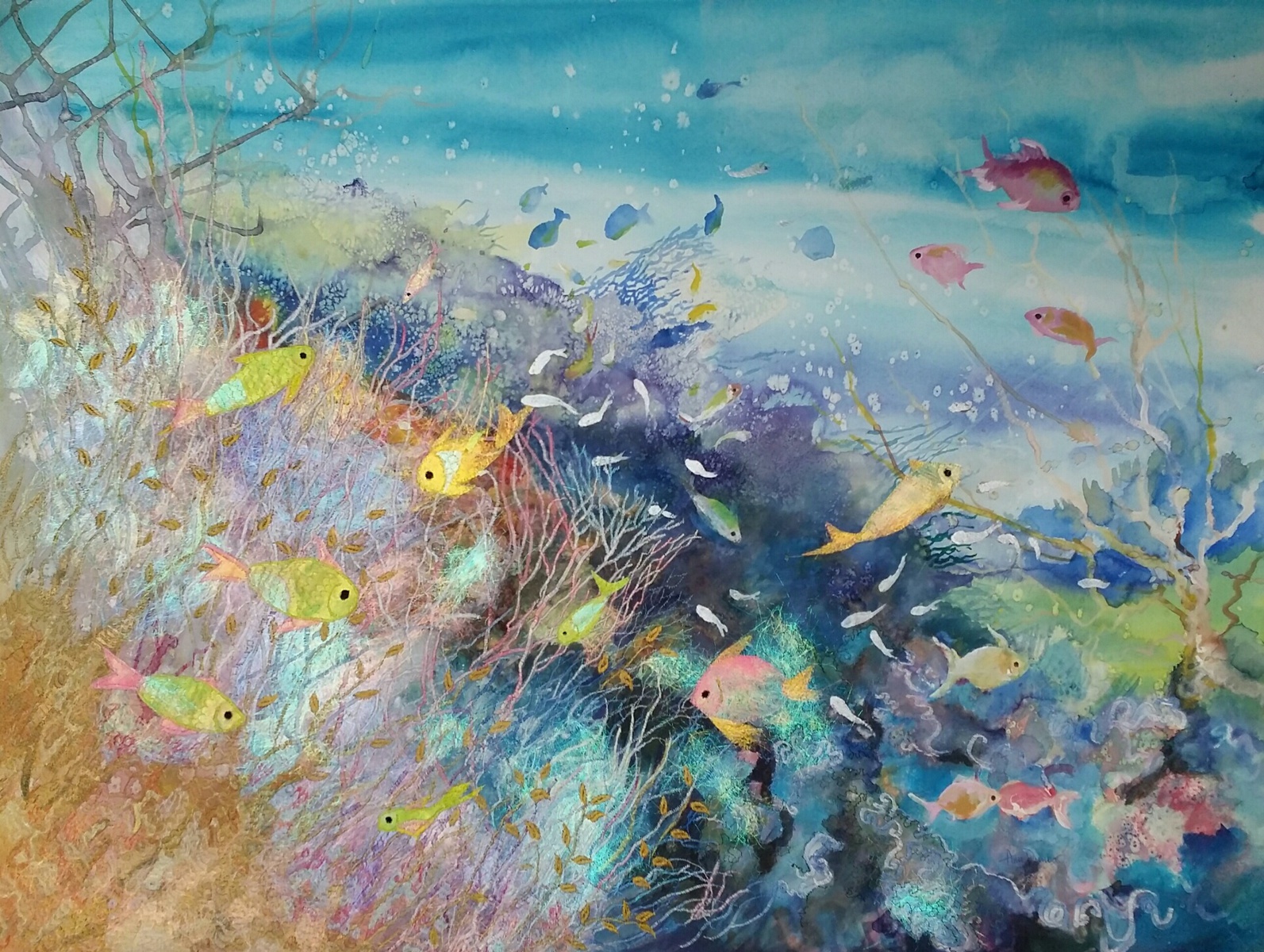 Fluorescent Fish 100x70cm, broderie sur papier, à l'exposition "L'art et l'éveil des sens" au 7éme Salon du Cercle des Artistes Européen, au Chateau des Tourelles, 19, ave de la Maréchale, Le Plessis-Trévise, du 2 au 24 décembre 2017.
---
Look closely and you will find thousands of stitches which embellish my work with rich detail and extra- ordinary textures that dance in the light with movement. Embroidery in silk, cotton and metallic threads, angelica fibres, transfer foils and other mixed media combined in harmony with painting on paper. Unique and original artwork inspired by far away places of natural beauty .
---
To keep in touch you can also like my artist page on facebook page: www.facebook.com/Ann-Dunbar-Mixed-Media-857912400972657/
Ann is represented by Shoalhaven Gallery: NEW ADDRESS
6/5 Snapper Road, Huskisson Industrial; NSW, 2540
shoalfineart@gmail.com
phone no: +61 244416517
www.shoalhavenfineartandframing.com
---